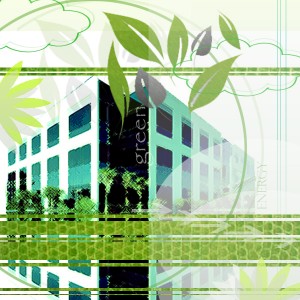 More than ever, investors and tenants are seeking energy efficiency, green building attributes, and greater disclosure of environmental, social and governance (ESG) performance.  By applying ESG, the three main areas of concern that have developed as central factors in measuring the sustainability and ethical impact of an investment in a company, building owners are able to cut cost by reducing energy and water use while improving their market competitiveness among tenants and investors.  This trend in sustainability efforts is creating value for real estate portfolios.  Here are eight reasons we are seeing this trend driving commercial real estate value:
1. Institutional Investors
Institutional investors are adopting ESG practices and insisting that ESG considerations are part of the investment decision.
2. Real Estate Funds
ESG performance through research analysts and ratings groups are triggering real estate funds to seek rank or rate funds.
3. State and Municipal Laws
Frequently state and municipal laws are requiring disclosure of benchmark building energy performance. Buildings with poor energy performance are associated with higher operating cost for prospective tenants or buyers.  This may increase lease-up times, reduce effective rental rates, and lower asset values.
4. Commercial Tenants' Demands
Green building features are in high demand for corporate and government tenants who often have policies for minimum LEED or other green building standards to qualify for leasing. This trend has made LEED a baseline standard for new development in the office market of many metro markets.
5. ESG Reporting Strategies
More recently, real estate funds are developing ESG reporting strategies and participating in voluntary sustainability reporting forums and the Global Real Estate Sustainability Benchmark to proactively communicate their sustainability activities and enhance their reputation on ESG issues.
6. Federal, State, and Local Tax Credits and Incentives
Federal, state, and local tax credits and incentives are providing a catalyst for energy efficiency and renewable energy investments. Other incentives in the form of income tax credits, property tax abatements, bond financing, grants, and rebates are often available through states, municipalities, and local utilities.
7. Asset Managers
Tenants are increasingly paying attention to the total cost of ownership, including energy costs. Relying on an asset manager to target energy efficiency improvements as part of larger renovation projects, attracts and retains tenants as well as increases asset value.
8. Green Building Studies
Well-respected green commercial building studies are still somewhat limited, but a number of them provide genuine evidence of the improved value of green commercial buildings.